free shipping within USA for orders over $60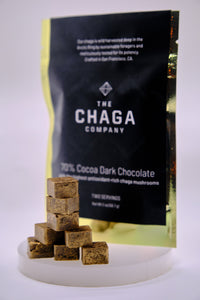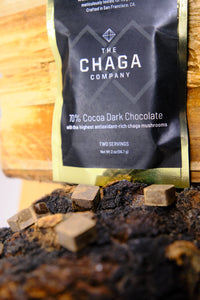 GOLD-STANDARD CHAGA CHOCOLATE INGOT (COCOA DARK CHOCOLATE BAR)
Product Info
A gold-dusted ingot of 70% Dark Chocolate infused with 15% Chaga. Our master Peruvian chocolatier hand-pours each piece using premium chocolate and our wild-harvested Alaskan Chaga. All products are sustainably harvested and ethically sourced from local farmers and independent producers.
Tasty chocolate daily must
These delightful little bite-sized pieces are perfect portion control, have great flavor, are very satisfying, and have the added benefit of CHAGA! No guilt here!!
So Good!
I love these chocolates - it perfectly soothes my sweet tooth all the while providing me with the benefits of Chaga! I love them and will continue to order as I run out! Thank you for pulling us into your marketplace to try your products.