free shipping within USA for orders over $60
CHAGA VIP
Join our monthly Chaga Club and SAVE! Get your daily Chaga essentials delivered to you monthly. As a Chaga VIP you get a choice of tincture, a Chaga Mushroom Elixir and a special gift. Monthly.
$30/month for easy wellness
BE A CHAGA VIP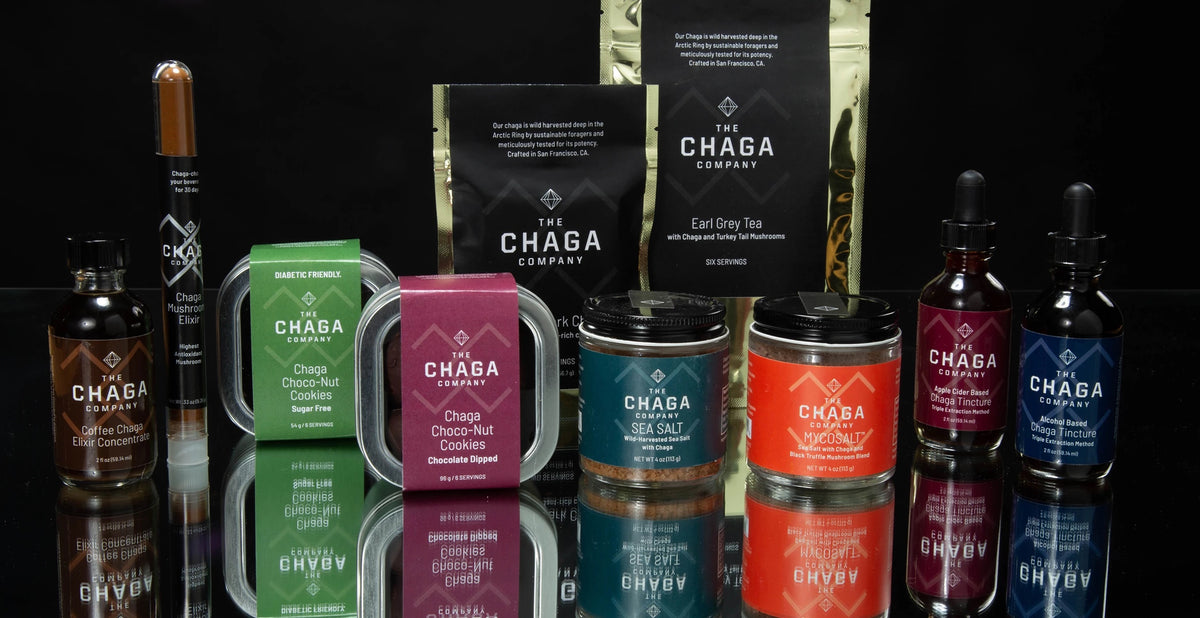 Chaga. Nourish Your Journey.
Chaga is a superfood that grows symbiotically with virgin birch trees in the Arctic circle.
For millennia, indigenous peoples in Canada and Russia have used Chaga as a daily wellness tonic and protection against disease by indigenous peoples. In the 20th century, Russian scientists established the specific mechanisms by which Chaga provides its amazing health properties - including very high levels of beta-glucans, polyphenols, anti-oxidants, and betulin.
The Chaga Company was created to offer the life-nourishing benefits of Chaga as an accessible, convenient, and delicious daily choice. We combine the ancient heritage and modern science behind Chaga to create Chaga food, drinks, extracts, and mixes that will indulge your tastes and invigorate your life force.
Only Chaga that has grown in the wild can deliver the full health benefits we prize – it is the struggle to survive in a harsh environment and the complex symbiosis with the birch tree that drives Chaga to produce its unique levels of immune-boosting and adaptogenic compounds. The Chaga Company only sources wildcrafted Chaga from Alaska that is rigorously tested and carefully handled in order to fulfill the deep promise of wellness and energy that Chaga offers. Discover the powerful benefits of Chaga for yourself.
LEARN MORE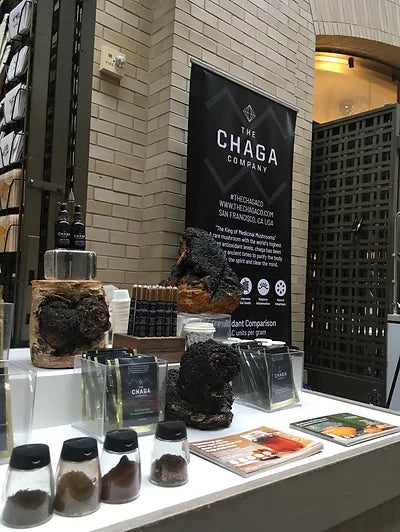 OUR STOCKISTS




GIVE THE GIFT OF HEALTH WITH CHAGA
Share the Chaga benefits with those you love! Let us fulfill your holiday gift list or event swag. We fulfill gifts, corporate giveaways and other special request.
GIFT CHAGA