free shipping within USA for orders over $60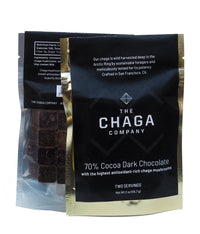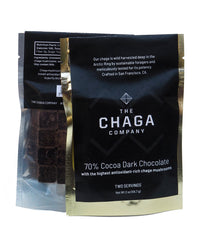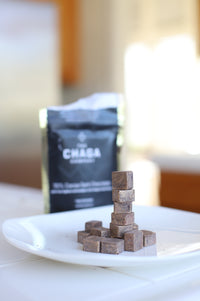 3 Pack - 70% Dark Chocolate Chaga Ingots
Product Info
A gold-dusted ingot of 70% Dark Chocolate infused with 15% Chaga. Our master Peruvian chocolatier hand-pours each piece using premium chocolate and our wild-harvested Alaskan Chaga. All products are sustainably harvested and ethically sourced from local farmers and independent producers.
This 3pack combo comes with a free gift from The Chaga Company. 
I loved this chocolate relaxing calm feeling
Afternoon Perks..!!!
Well now that I'm working from home and on this computer…I look forward to my afternoon break…with eyes closed ( resting from the screen ) and slowly enjoying a morsel of Chaga dark chocolate …My day becomes complete…even if the computer continues flash sales from everywhere….lol!!!!!
Definitely delicious quality chocolate
Pleasantly surprised how delicious the dark chocolate is chaga and it's two serving per bag... love it and sharing it with my friends.
Shimmering delights
OMG! So good and so decadent! These chaga chocolate bites are everything!